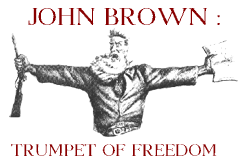 Production Credits
Writers: Norman Thomas Marsall and George Wolf Reily.
George Wolf Reily: As an actor, he most recently appeared in A Woman of No Importance and Outward Bound at the West End Theatre in New York. He has appeared in numerous plays in New York and regional theatre during the past twenty-five years. Mr. Reily is a member of the Board of Directors of Merry Enterprises Theatre. He directed and/or performed in more than thirty productions at the No Smoking Playhouse and William Redfield Theatre. Mr Reily directed the off-Broadway musical comedy Dick Deterred at the West Bank Cabaret. He has written three plays, including this one, all of which have been produced.
Norman Thomas Marshall: Mr. Marshall has participated in some three hundred productions of plays, films, television and radio programs maionly in New York and Hollywood. He has shared the stage and screen with such notable actors as Moses Gunn, Raul Julia, F. Murray Abraham, Burt Reynolds and Barbara Streisand. Mr. Marshall was the founder, and for ten years the Artistic Director of Merry Enterprises Theatre Inc. in New York.
Production Designer: Howard Siskowitz.
Howard Siskowitz: Mr. Siskowitz last collaborated with Norman Marshall in the production of Blood Knot at Rutgers/Newark. He has designed many productions at the Off-Broadstreet Theatre, including Death of a Salesman recently. Mr. Siskowitz also designed several operas for the Boheme Opera Company of Trenton, New Jersey. They included Madama Butterfly, Il Trovatore, and Il Pagliacci.
Costume Designer: Yvonne Skaggs.
Yvonne Skaggs: Ms. Skaggs recently was Associate Exibition Designer for the Newark Museum. She has designed museum and gallery exhibits throughout New Jersey and in collaboration with Mr. Siskowitz, has designed costumes for several theatre and opera productions.
For more information about show times and availabilities, call (718) 784-0905 or go right to the BOOKINGS LINK. Select any of the other links below to read the reviews or to see and hear the performace on the internet.
E-Mail: john.brown.drama@gmail.com